Celebrants
Mosmans Restaurant Review
Located on the shores of the beautiful Swan River in Mosman Bay, Mosmans Restaurant is highly regarded as one of Perth's most popular and picturesque wedding reception venues. With a dedicated team of professionals and highly experienced coordinators, Mosmans offers a wedding reception that will go off without a hitch. Servicing upwards of 150 weddings per year, the staff are a well oiled machine that know how to cater to your needs.
Ceremony area:
This is a beautiful location at the side of the venue which is situated near a small jetty and offers lush views of beautiful trees, green grass and the beauty of the water and all kinds of visiting water birds. Your photographer will love you for this location.
Reception Room:
Catering for a small group of 20 -50, up to a large one accommodating up to 150 guests. With a beautifully designed entrance area cleverly lit with water lapping at each side, Mosmans brings a touch of class to the very first views of it's fine dining establishment. With glass panels so as not to obstruct the viewer, beautiful views make for a great first impression as you walk through the front door and into the open layout of the restaurant. With an ample dancefloor and speakers throughout the room, sound is amplified evenly to all areas so as not to be too loud in one particular area.
The Food:
Mosmans team of Chefs pride themselves on among other things, delicious seafood cuisine that is captured locally and freshly prepared in house and keeping up with seasonal ingredients, herbs and spices. There is also another jetty at the back of the restaurant overlooking the river, and the decadent boats moored to it make for stunning night time photographs. The option is there to hire the entire restaurant exclusively or if having a smaller gathering, one of the private areas will do nicely. Mosman's is an industry leader in the wedding reception market in Perth, and with a very professional and experienced team, they are certain to make your special day run smoothly and memorably.
Contact them on their website at Mosmans or on their Facebook page Mosmans on Facebook.
As a wedding singer for many years in Perth, I have played Mosman's dozens of times and have always found them professional and friendly. However as of 2018 the staff I was used to have moved on. The new staff are particularly difficult with me for some reason. I cannot speak for others or know whether it would affect you as a wedding client but my experience there recently has left much to be desired. This is an honest page and I'm not about to boast about everyone for the sake of it, I will be honest when I find management difficult. The job of a manager is to manage, not enforce policy at any cost when there are extenuating circumstances in which set up times need to be extended or the music will not start on time. This type of treatment can put you in a foul mood before performing which is not good for the client when they are paying good money. I will always remain as professional as I can as life is always throwing challenges at you, but if you want a stress-free management experience, I would think twice about this one.
Luke Firth – Perth Celebrant
EDITORS CHOICE – LUKE FIRTH MARRIAGE CELEBRANT
Choosing a celebrant is not something you want to pick out of a hat. It may seem like just a simple thing to do but public speaking is an art form. While you have your Van Goghs and Michaelangelo's, you also have your Pro Hart's and Picasso's. All celebrants have their own style. Some are very professional sounding with a powerful voice. Some are very laid back and create a relaxed atmosphere. While others, perhaps new to the game, can feel a little nervous and unsure about themselves which can permeate through the guests and create a little negative tension.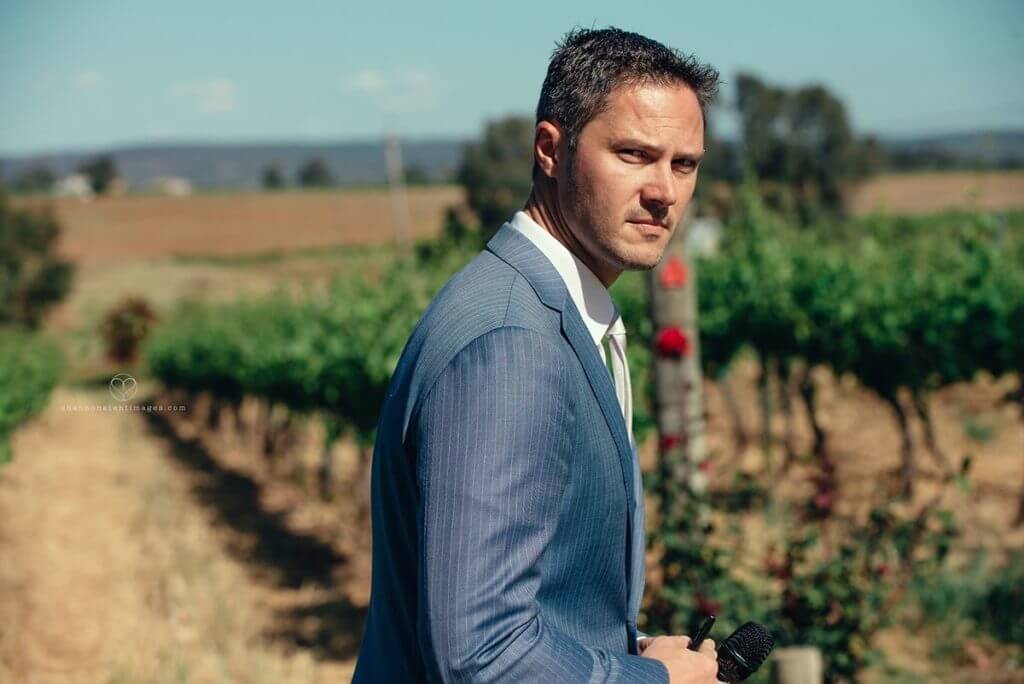 So in order to make sure your ceremony is going to be memorable for all the right reasons, the correct decision needs to be made when choosing a celebrant. As a wedding singer in Perth, I have met and had the pleasure of working with some of the city's most prolific and professional marriage celebrants. As I have performed at hundreds of wedding ceremonies, most celebrants I would not remember, but there are a handful that tend to stick in my mind because I take notice of the top professionals in my industry. So it would be remiss of me if I did not share my knowledge and thoughts about these individuals so as to assist you in making a satisfactory decision when looking to hire a service for the most important day of your life.
This brings me to Luke Firth. Luke is a well known and award-winning celebrant in Perth. He possesses a very professional and classy persona and it is clear that he is a sincere and assiduous professional. Luke has a gentleness about him but at the same time is quite firm with his well projected voice which can easily quiet a chattery crowd and commands attention without sounding at all aggressive. It is also clear that he is a good man with a high moral standard. While Luke doesn't use much humour in his delivery as others might, he does create quite a sincere feeling throughout the ceremony and you can feel that this is a significant event. Being punctual is a priority for him, as is being very sharply dressed every time I have seen him. A good looking man with a very clean cut and neat appearance, Luke is definitely one of the best celebrants in Perth.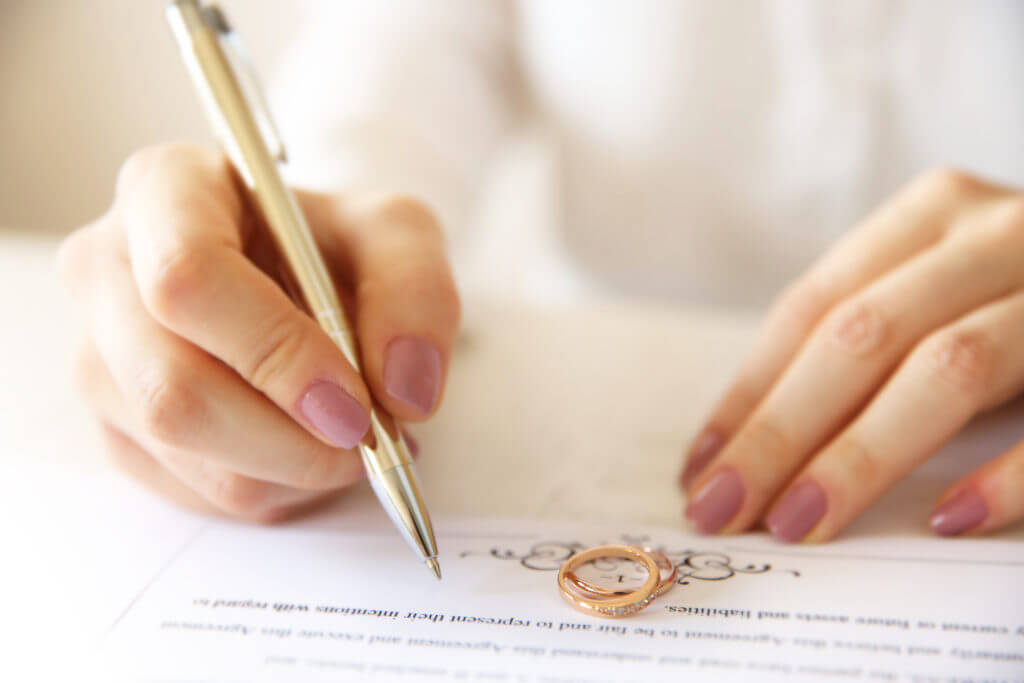 Luke has been around for many years and has a wealth of experience as a celebrant. His knowledge of wedding gardens is vast so if you are still undecided about the perfect place to say 'I do', who better to ask than someone who visits them on a regular basis? I know Luke professionally, but not personally outside of the wedding industry in Perth, so while I like him, I'm also not a personal friend so I am not biased in my opinion of him. My professional opinion of Luke is of the highest quality. He is always very friendly and articulate. He has a great personality for this role, he seems to really care about the clients he works with, and I highly recommend this man as your marriage celebrant.
So in closing, my advice in choosing a celebrant would be this. Choose a handful of reputable celebrants and phone each one for a chat. You can gain a lot from this. You will get a feel for the person and what you are looking for is someone that is not wound too tight. You want a personality that is firm and confident, while being relaxed and friendly at the same time. Before agreeing I would suggest you meet face to face to consolidate your good feeling toward your number one pick from those phone conversations. Go with your instinct and you will click with someone. Make sure to ask a lot of questions and that will get the conversation flowing so you can make a judgement. Good luck in your search and enjoy not only the destination, but the journey.