So it's time to get organized. It's been a few months since he proposed and the happiness and butterflies have quietened down a little bit and the reality is sinking in that you have to do some organizing now rather than dreaming. There are 3 or 4 'must do's' that come to mind straight away. But before you can even think about who you are going to invite, you must have a plan.
The Venue: That's a given. You want to get in early because Perth is a bulging city and it's more than just you and him in this moment of matrimonial bliss, so get in quick because all the front seats are going to be taken by the most organized. A quick list I would suggest in no particular order would be as follows:
Just to name of few of my favourites who I know always do a great job. Click on the links for some independent video reviews of these venues.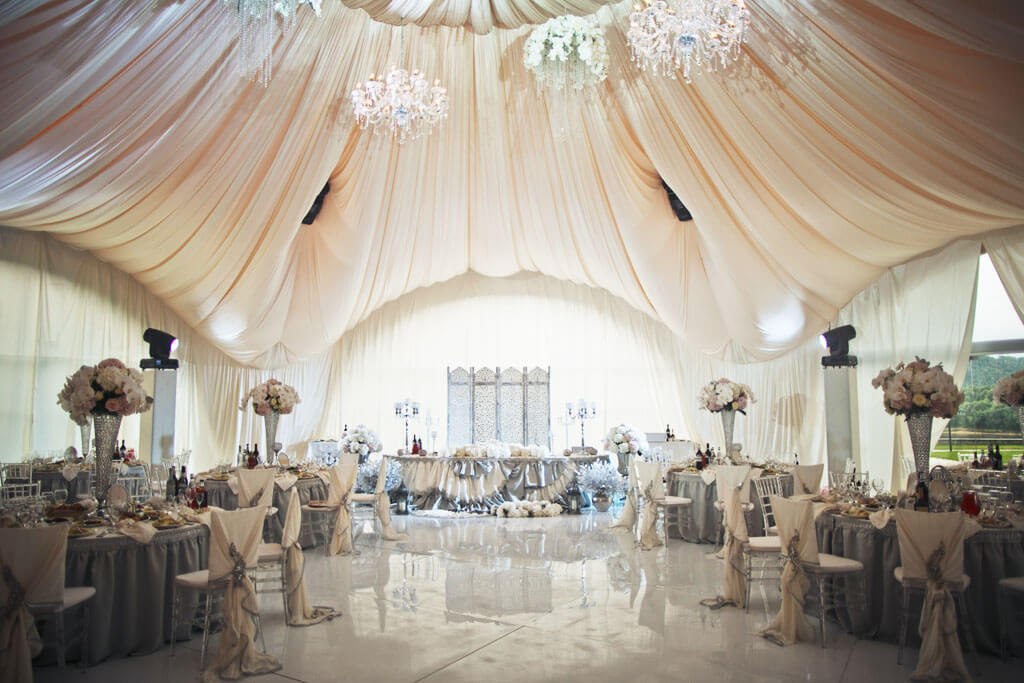 But this blog is about finding a Perth Wedding Singer. Ok I am biased yes, because guess what? I happen to be a Perth Wedding Singer and I know a thing or two about what makes a wedding go smoothly when it comes to playing the right music. I haven't won 7 ABIA awards for sitting on my hands. Music is evolving. The older we get, the younger the married couples seem to get and things are not always going to remain the same.
So the main thing is to please the bride. She wants to know that whatever you play is going to suit the vibe of her wedding so make sure you have a close look at the repertoire of the wedding singer you are looking at. Because keep in mind, wedding singers are not always playing weddings. They are first and foremost musicians for hire, so they tend to play at all kinds of events. Some play in different line-ups, depending on the work. Some do a lot of pubs which is great, but if they are predominantly doing pubs all the time then their rep is often going to be saturated with Aussie Rock, or all up-tempo stuff which will please the punters and keep them employed at the pub, but their ballads are going to be rusty as opposed to someone who predominately plays weddings for a living. I would suggest speak to a wedding singer and try to catch them at a public event but choose a couple of songs from the rep to throw at them at the pub, to see how well they may sing them.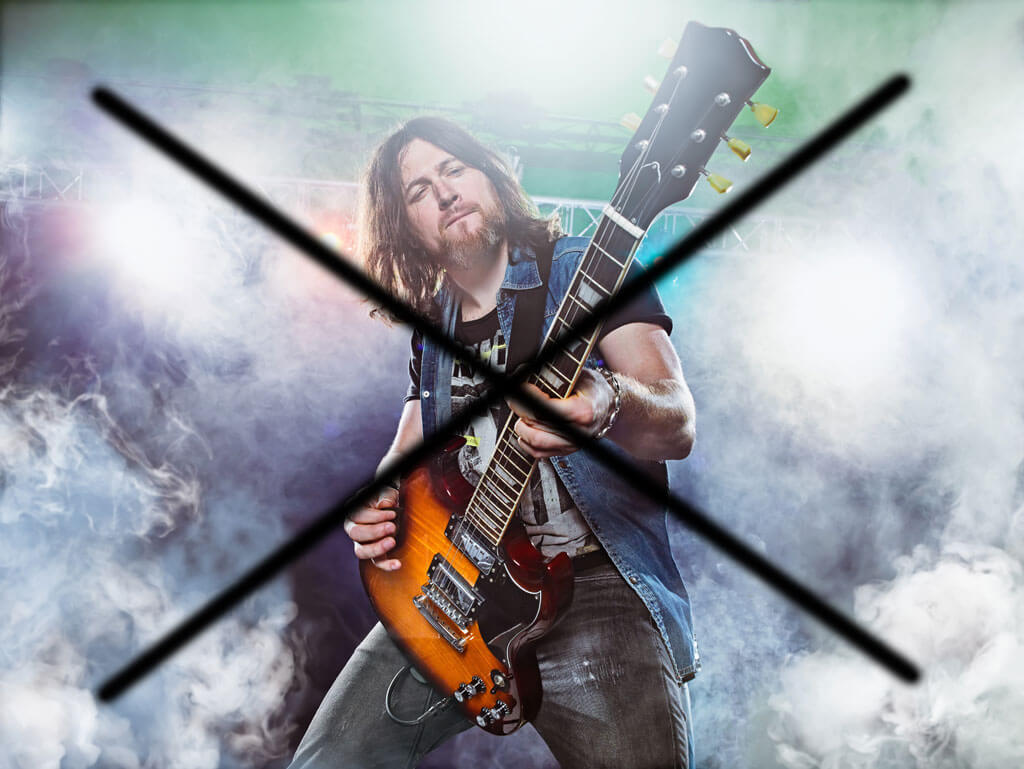 I play at least one wedding a week, sometimes 3 in a row in summer so my repertoire is very well suited to playing those kinds of songs that work well over the early part of the evening and are not too intrusive on the ear of the guests. Nice ambient, background love songs with a few feel-good tunes in there to lessen the cheese factor a little and keep it kinda cool. You are also going to want your wedding singer to be familiar with the Perth music scene because he has grown up with what you have, (if you are Aussie), and if you are not, at the very least, a lot of your friends attending will be able to relate.
Another thing to look for is someone with the ability to lift the mood from background ambient mode to pre-dancing, feel good, mid-tempo type tunes that will start to get people in the mood. So check the repertoire over a couple of times and make sure that they are capable of playing these types of tunes and haven't just added them in to impress you from the sheer volume of songs they do. They may have them in their rep, but they may not have played them for years. Take nothing for granted.
The last thing to consider from a live point of view for a Perth Wedding Singer is that he or she has the ability to keep people on the dancefloor with the live rep. Sometimes your guests will get up early and want to get the dancing underway even before dinner. At this stage you don't want to go into DJ mode yet because you have hired a live singer (hopefully one that also DJ's), but DJing changes the whole atmosphere and if you bring it in too early, and can feel odd. So make sure your musician has at least an hour of up-tempo dance songs that will keep people on the floor from their live sets.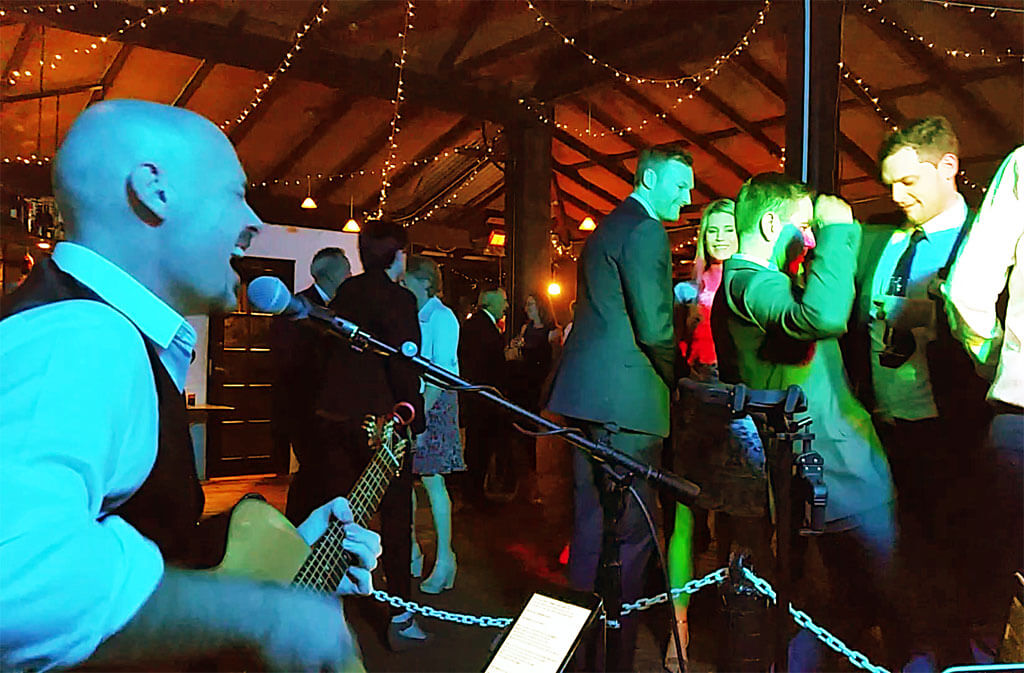 DJing:
Now anyone can DJ you say? Especially at a wedding? Well I've done over 600 of them and I can tell you this is the most challenging part of the evening. Finding the pulse of what your guests are going to feel good dancing to is a skill that takes years to learn and even then, sometimes you just cannot please a non-dancing crowd.
A wedding has all types of ages, tastes and dance appetites so pleasing everyone at the same time is NOT going to happen unless you can get a vibe going amongst everyone to the point where they are having such a good time, it doesn't matter if they are Hip-Hop fans, they will jump around to 'Come on Eileen' because their friends and family are all having a good time.
There is an art, an order and a process to DJing a wedding. If you play the wrong song at the wrong time you can lose everyone. A wedding DJ has to be diplomatic to guests who really want a particular song but you know from experience this song will kill the dancefloor so there is a lot of negotiating going on behind the scenes and when alcohol is involved, this can be difficult. So you do want your wedding singer to also be an experienced wedding DJ who can handle a little bit of that pressure and not say yes to every request because your job is to keep people on the floor. The only exception to this is if the Bride or Groom requests a song, then you are locked in, even if it's the Macarena. It's their day, they get what they want.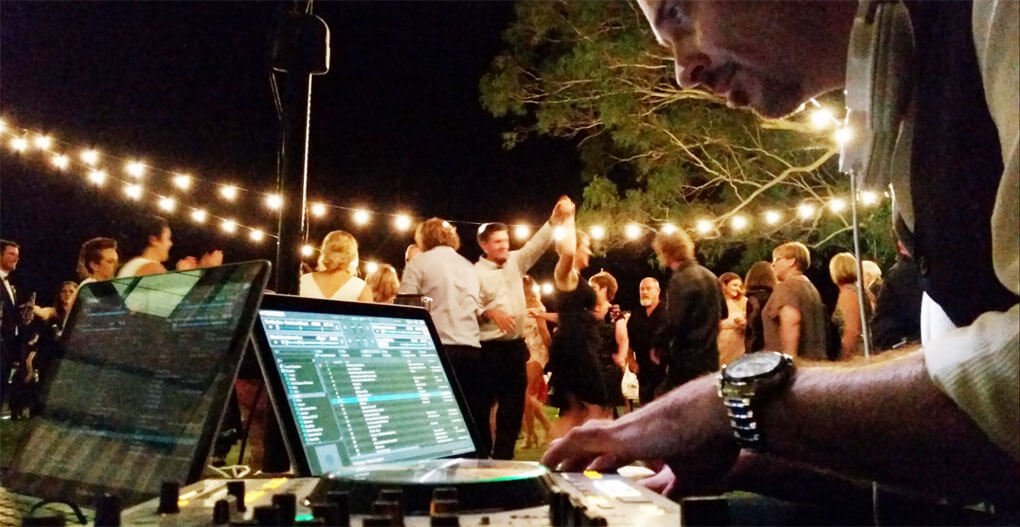 Finding a wedding singer in Perth is not difficult anymore, there are many acts that are transitioning from pubs to weddings simply because of the money they can make. But when you think about it, music can make or break the event. This is a skill that goes beyond just playing music. So my advice would be to book an experienced wedding singer and DJ to avoid a possibly embarrassing night for your guests should you choose an inexperienced, uncaring or unprofessional wedding singer in Perth, as this job takes a lot more than just a musical talent.
One more tip, phone them. Sometimes people are nervous to phone a wedding service provider because they may feel a little obligated. But you are not obligated at all. If you phone someone you can glean a lot of information about them and their personality. One very important aspect is if they are going to be socially adept. Some may have the greatest talent in the world but absolutely no connection with the audience and a sour look on their face all night. You want someone who sounds friendly, professional, flexible and reliable so have a quick chat or set up a meeting to get a feel for your wedding singer. You ultimately want someone who is going to bring a fun atmosphere while also being skilled musically.