The Perfect Wedding Playlist
Balancing Ballads and Beats
Before I became a DJ, I was a live performer in a band. Our playlist was mostly up tempo dance tunes for pubs. A lot of Aussie rock, pop and get your butt moving tunes. I had an opinion of DJ's that wasn't great. I always thought they acted as if they wrote and performed every song that they simply pressed play on. And to be fair, some of them do. But for the most part this is not true. I had to learn the hard way that audiences are very unforgiving. More so than for a live performer. You can lose a dance-floor in a matter of seconds if you make the wrong choice. I'm sure every Wedding DJ in Perth has experienced this. Knowing what the next song is going to be, where you will start it from, and what effect it will have on the audience in front of you is vital for a successful night.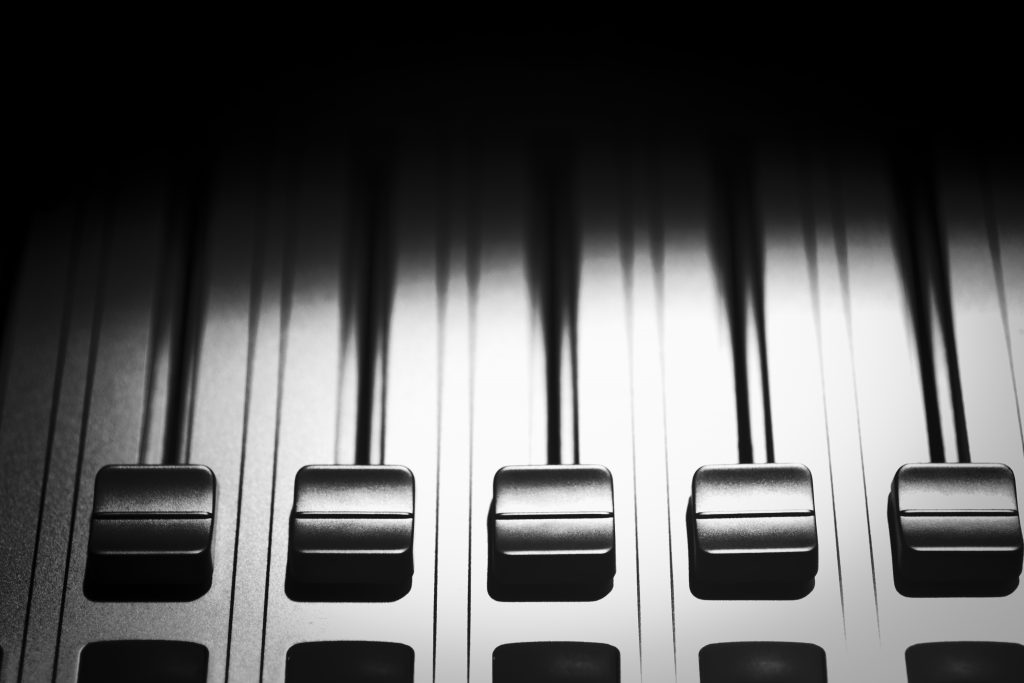 Even as an experienced live performer, I had no real concept of this. Until I had to do it. I started out with two iPods thinking I can just choose the fast songs, and cross-fade one into another. I soon realized that a lot of the 'fast songs' I remembered by title, had a very slow intro and people were looking at me like I didn't know what I was doing. Because I didn't. It was at The Vines. When I think back I cringe. But since those days I have DJ'd at hundreds of weddings, learning and growing and correcting bad practices so they made my life easier and didn't ever embarrass me again.
So when I think of Wedding DJ's now, I have much more respect for them than I used to. I know how angry and rude people can be to you, especially when they are drunk and surrounded by their friends. The Dutch Courage seems to triple. But, still, you have to remain calm and composed and try to keep the majority of people happy, rather than just one rude jerk who wants Metallica played right that instant when all the girls are bouncing to Beyonce. Can you imagine how quickly I would lose that floor?
Playing live is perfect for me in the beginning of a wedding because I have a very relaxed and laid back taste in music and enjoy playing those kind of tunes. People are also quite respectful and engaging with my live sets. But – live sets can only get you so far. Live sets for a wedding soloist are really just the appetizer. The main course is the dance-floor later on so you better know what you're doing. Fortunately I have now had a tonne of experience with what Australian audiences want to hear and although I often play the same songs, I do it because I know it will work if played at the right time. It is always a new audience, so for them it is a recipe for a great night musically.
A wedding reception in Perth is usually 6 hours long, so I believe you need to start really slowly. Not depressingly slow but songs that will make people feel good when they walk in the room, but it's still background. So people can talk and say hello to their table guests. A lot of the time people are seated next to strangers so they need to get to know one another without too much distraction from loud or inappropriate music. Songs that have a rhythm that is happy. Like a bit of reggae or finger-picking songs. Starting at this pace gives you room to lift the tempo a bit as people get comfortable. Start to up the tempo with the right choices and build the anticipation. Almost like a movie. Build the tension until it is released on the dance-floor and everyone is ready to party.
Balancing ballads and beats is a skill that takes years to master, whether it be live, DJ or both. To give my audience a memorable, fun and musically satisfying night and most of all, keep my clients happy so I can keep on keeping on!